Demon Academy: Legends
A downloadable game for Windows and macOS
Demon Academy: Legends

NOTE: This game contains adult themes that involve bondage, tickling, and sexual themes! It's not for everyone!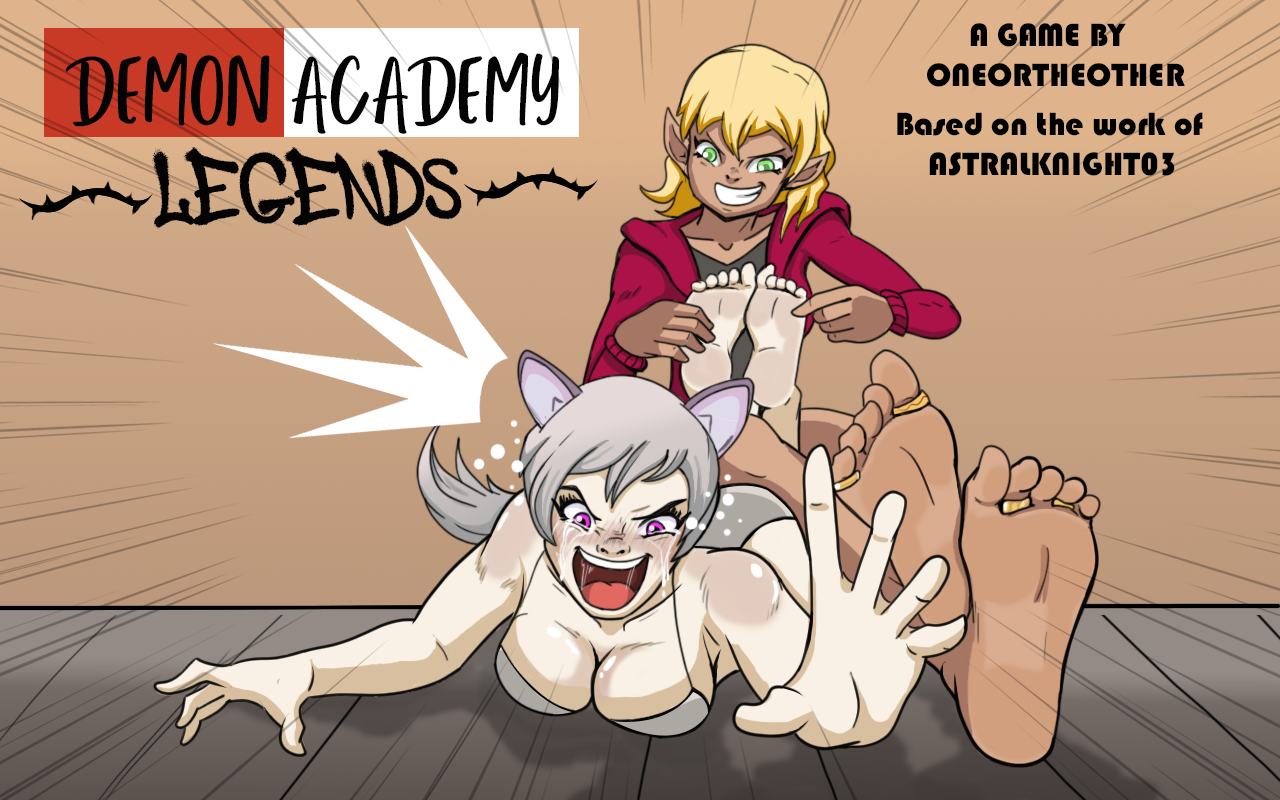 Based on the works of Astralknight03 (Jaynin), prepare for a spellbinding adventure of ticklish, mischievous hijinks in the Demon Academy where sex, tickling, and naughty students and professors are the norm!
What to expect in this game?
1. 70,000+ words worth of saucy, sexy, salacious stories involving copious amounts of tickling!
2. A big variety of F + M content as well as feet, upper body, and genital tickling.
3. 15 of Astralknight03's stories adapted into the game into 5 'Books' focused on the main principal characters. The stories have player choice and light gameplay elements.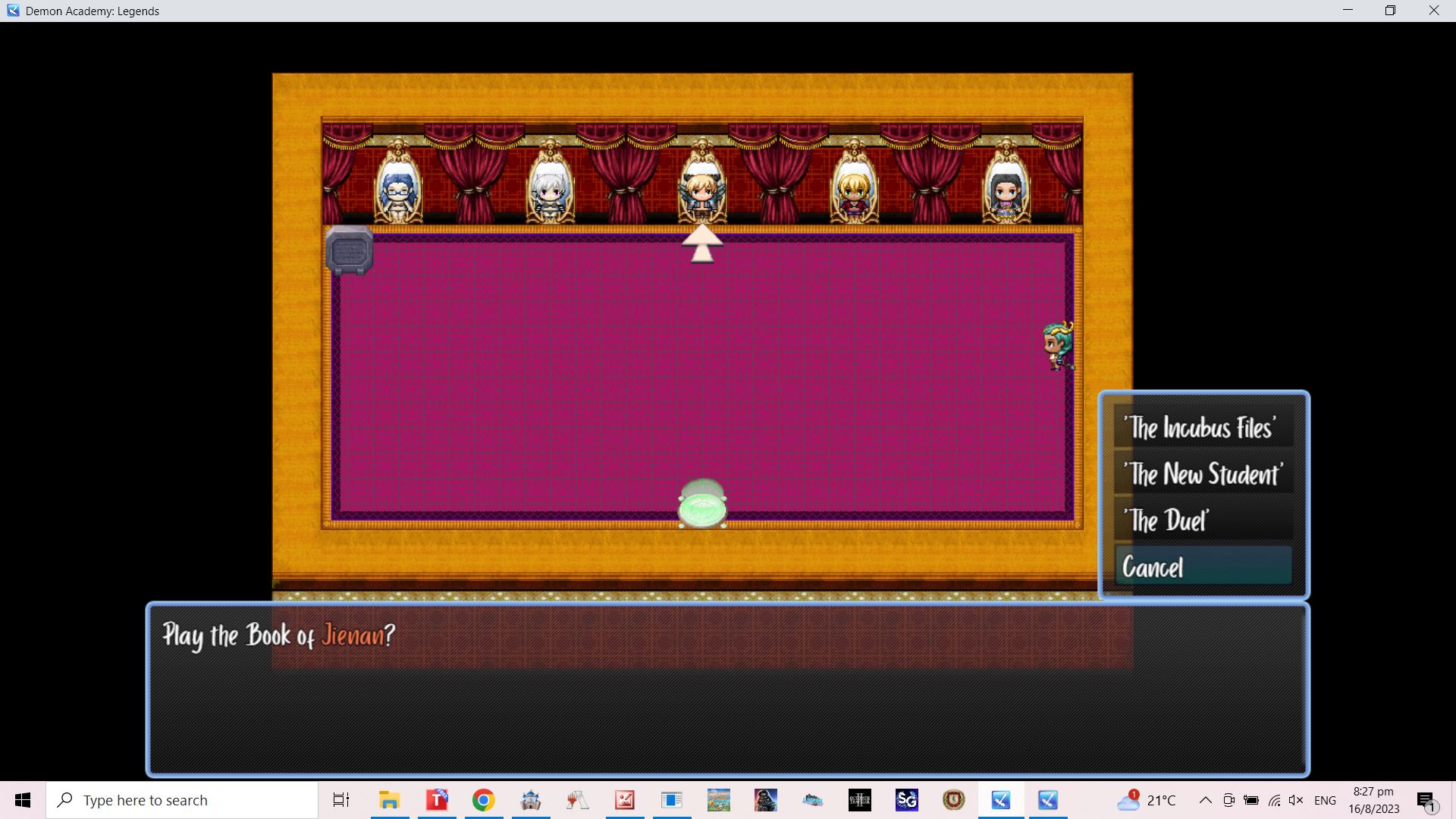 4. Conquer the the Trial of Control, Trial of Battle, Trial of Pleasure, and Trial of Technology with the brawny Satyr Pryx and the inexperienced Succubus Seli as they try to navigate challenges set by their wily Professors.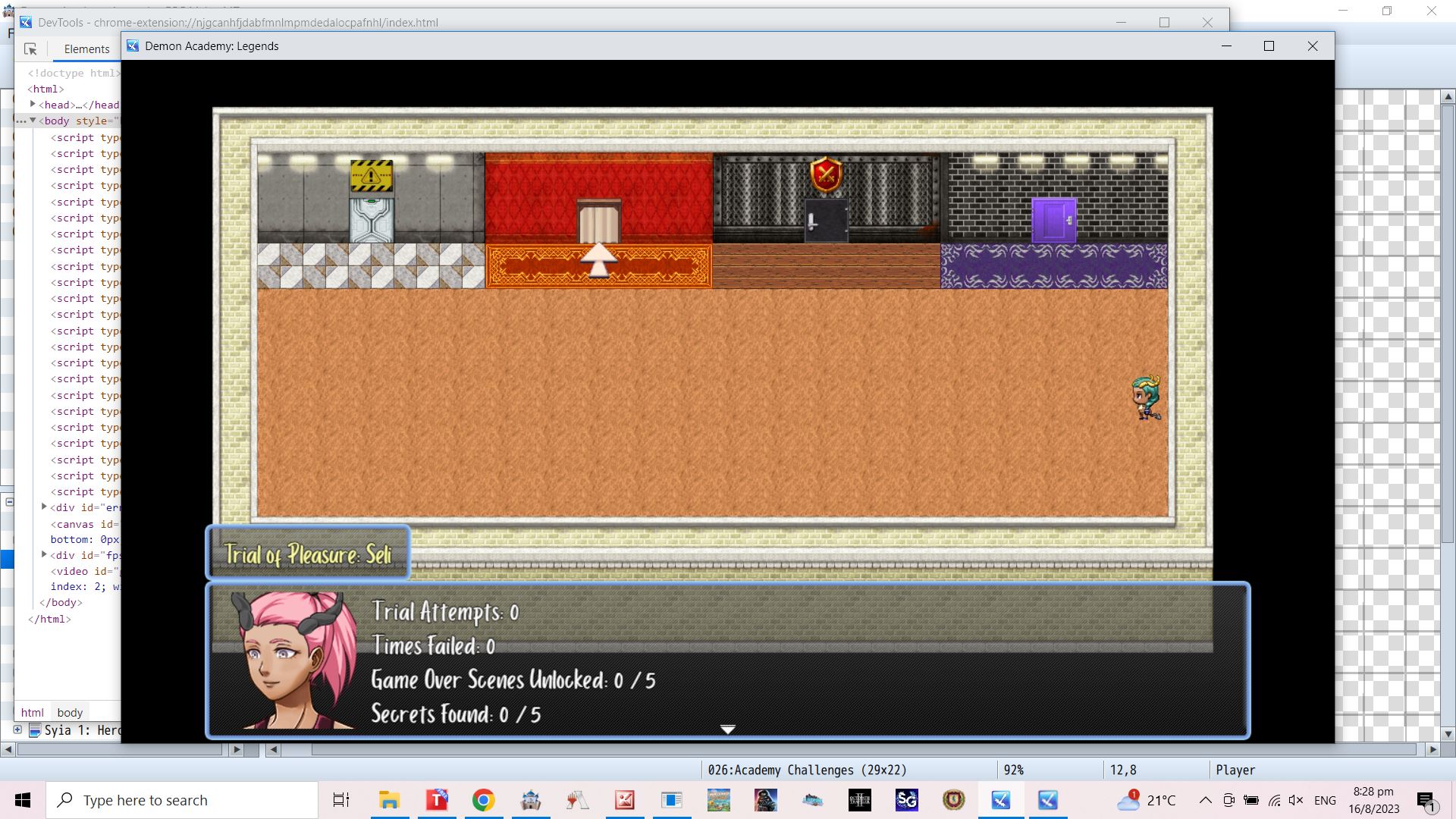 5. Each Trial will have its own unique features to overcome, as well as a variety of Game Overs and fail-states. There are 16 unique Game Over scenes.
6. Each Trial will also have Secrets to uncover in the form of hidden/flashback tickle scenes to discover backstories and details about the characters. There are 21 Secrets to find.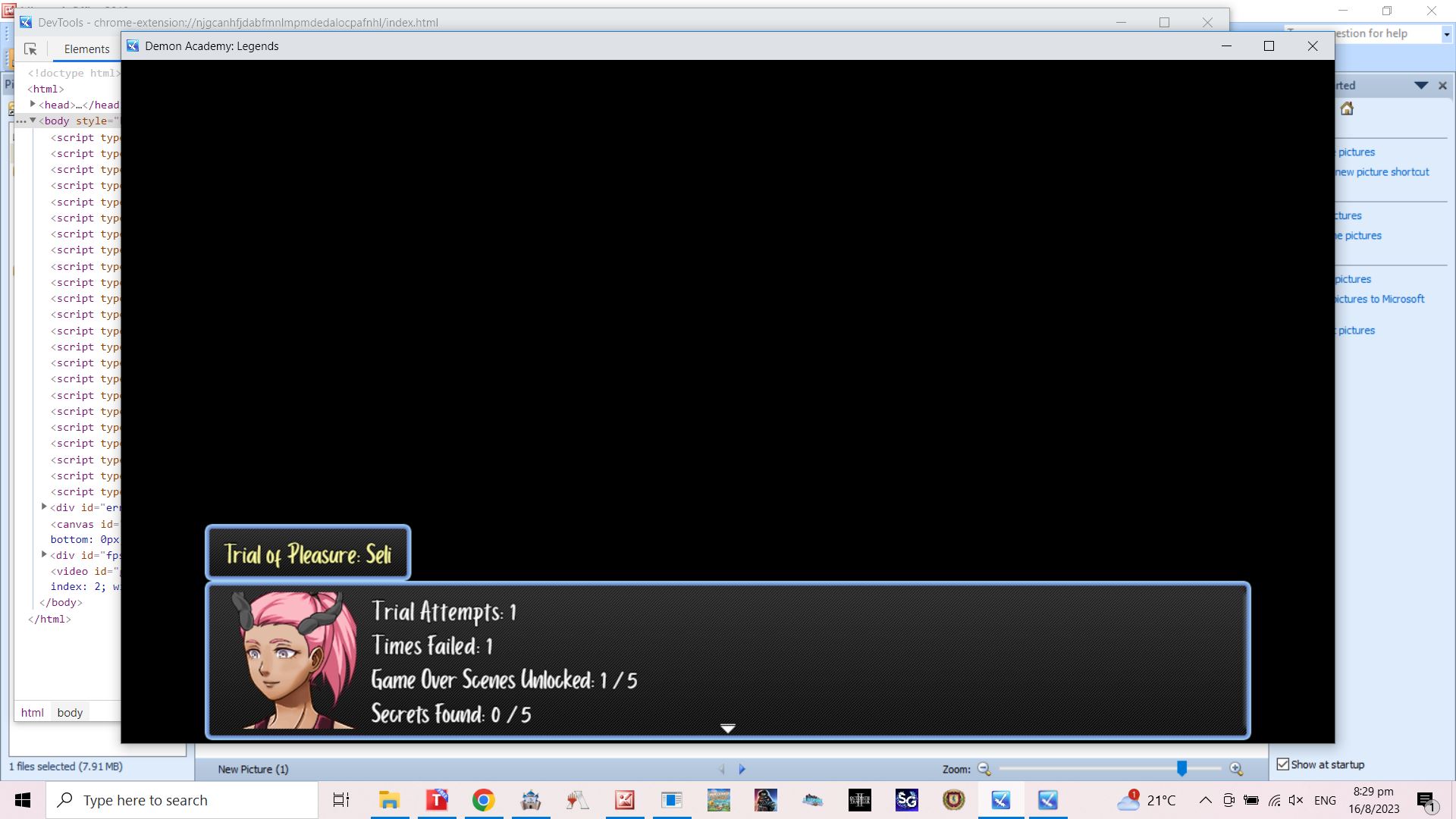 7. Each Trial also has a hidden ending that must be earned in order to unlock the true finale of the game, a lascivious Dinner Party helmed by Headmistress Arishna!
https://www.patreon.com/oneortheother
You can find more information about the previous games here, including several that are available in their entirety for free:
https://www.deviantart.com/oneortheother/gallery/73867025/the-to-tickle-list
Your support would mean a lot to me and help me continuing making passion projects like these games for you guys, so thanks for all your support <3
Purchase
In order to download this game you must purchase it at or above the minimum price of $11.99 USD. You will get access to the following files:
Demon Academy Game Win 925.zip
273 MB
Demon Academy Game Mac 925.zip
308 MB