Strategy & Submission: Commonwealth Edition!
A downloadable game for Windows and macOS
Strategy & Submission: For the Commonwealth!
NOTE: This game contains adult themes that involve bondage, tickling, and sexual themes! It's not for everyone!
Inspired by RTS games, Civilisation, Fallout, and X-COM, be prepared for a strategy adventure!
"After a devastating, nuclear war, biological and chemical agents that were used were found to have unforeseen, long term effects on humanity. No longer would pain be used to bring people in line as their sensitivity had greatly increased, becoming insanely sensitive to a ticklish touch, because that makes perfect sense, so stop complaining about it...
The militaristic Commonwealth and the unconventional Union began to clash with each other across the region. The laughter of those falling under the tickle-based weapons will echo throughout the ruins of former nations, and you will choose who to fight for in this conflict. Whether joining the Commonwealth in bringing order to the world, or fighting for the freedom of the Union, you will be the Commander to decide the fate of the war and those who fight in it."
(For this version, only the Commonwealth side is available.)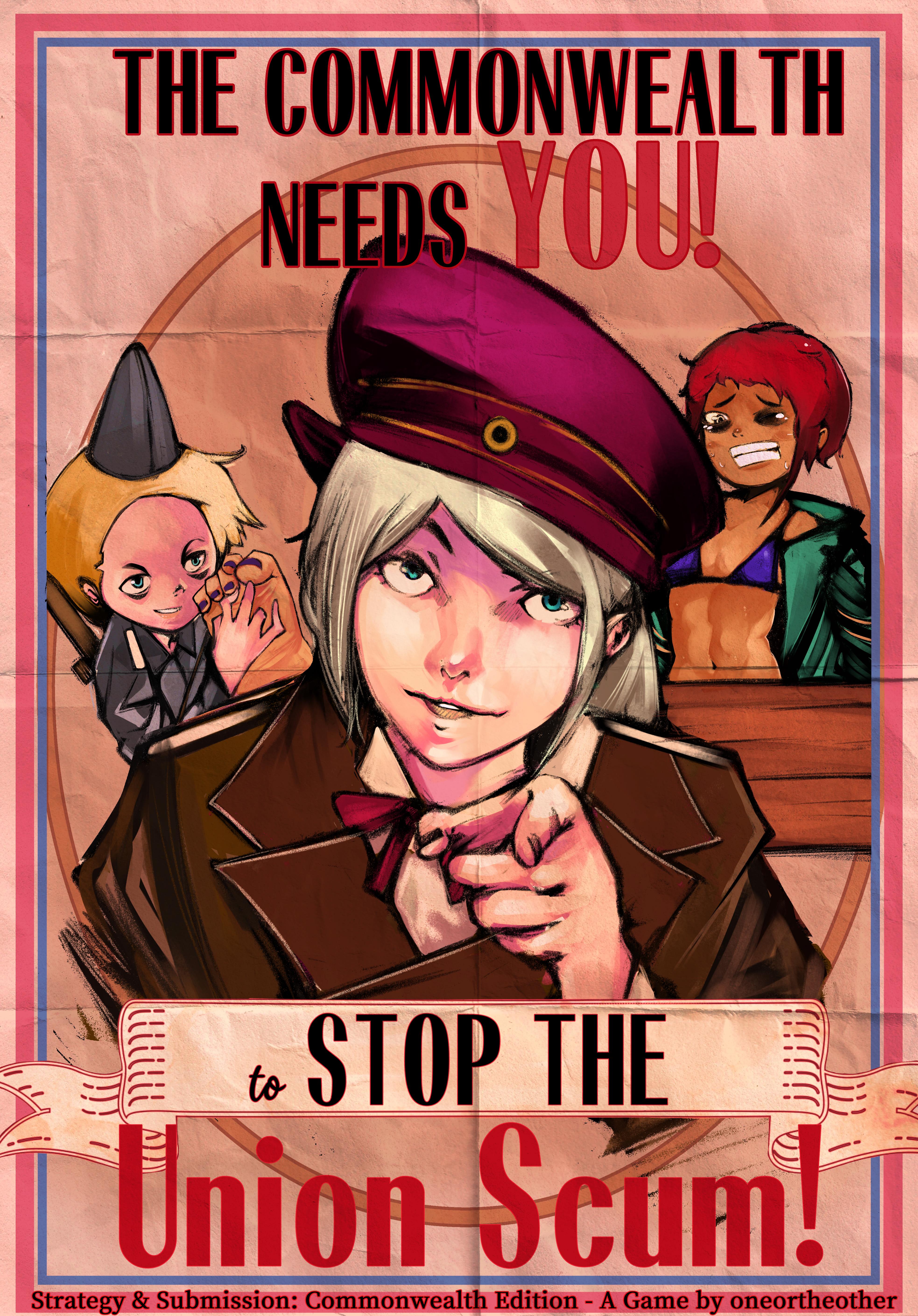 What to expect in this game?
1. 50,000+ words that tell the tale of frantic ticklish warfare waged by the ladies of the Commonwealth and Union! Written by myself and the very talented Quillsman.
2. Character customisation, appearance, class, and sub-class with a variety of skills! Build your Commander your way, with the skills affecting your options in the campaign!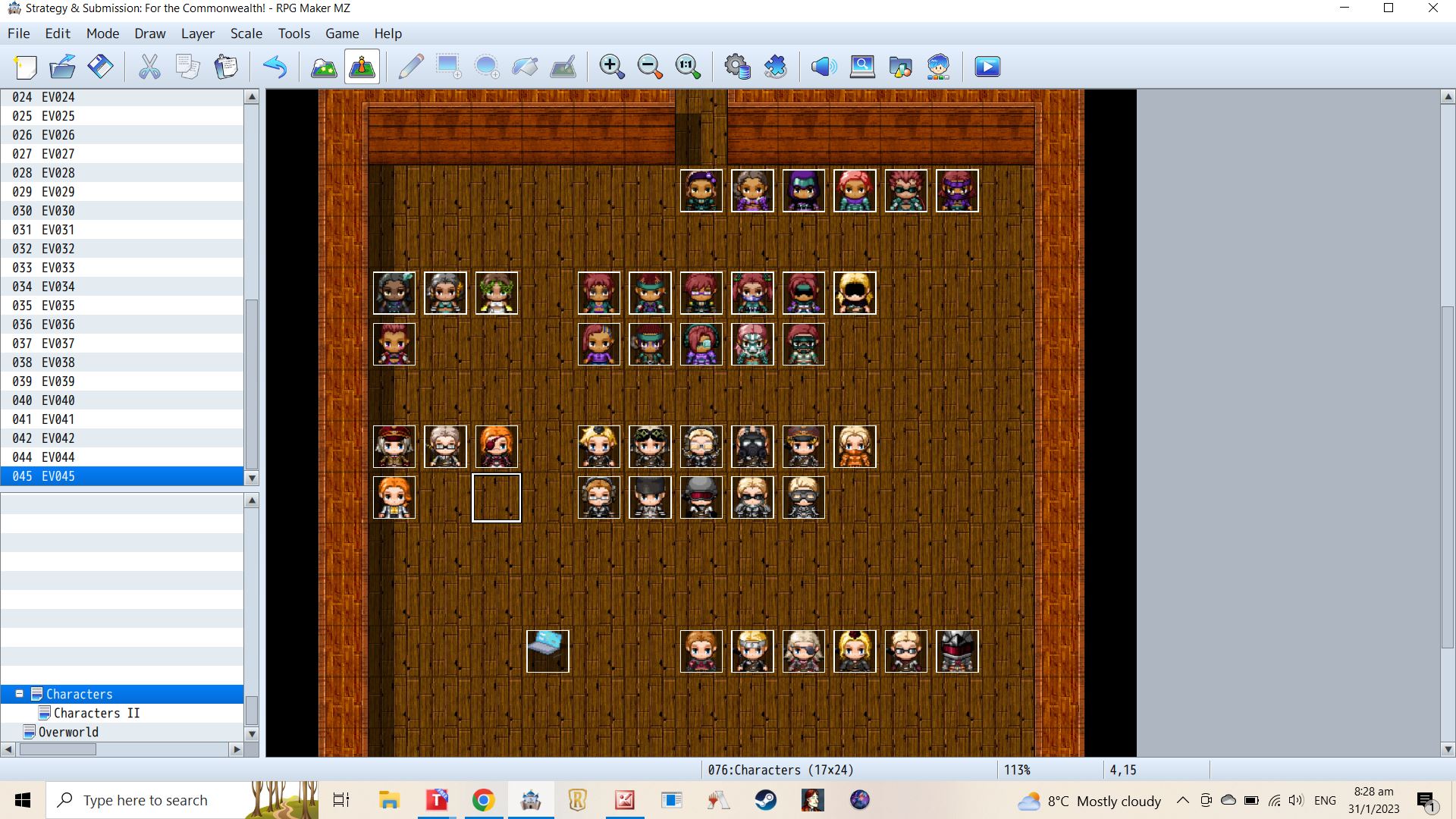 3. Commonwealth Campaign, with 12 Missions full of skill-checks that tests a player's creativity and ingenuity in a 'Choose-Your-Adventure' DnD-esque gameplay format.
4. Replayability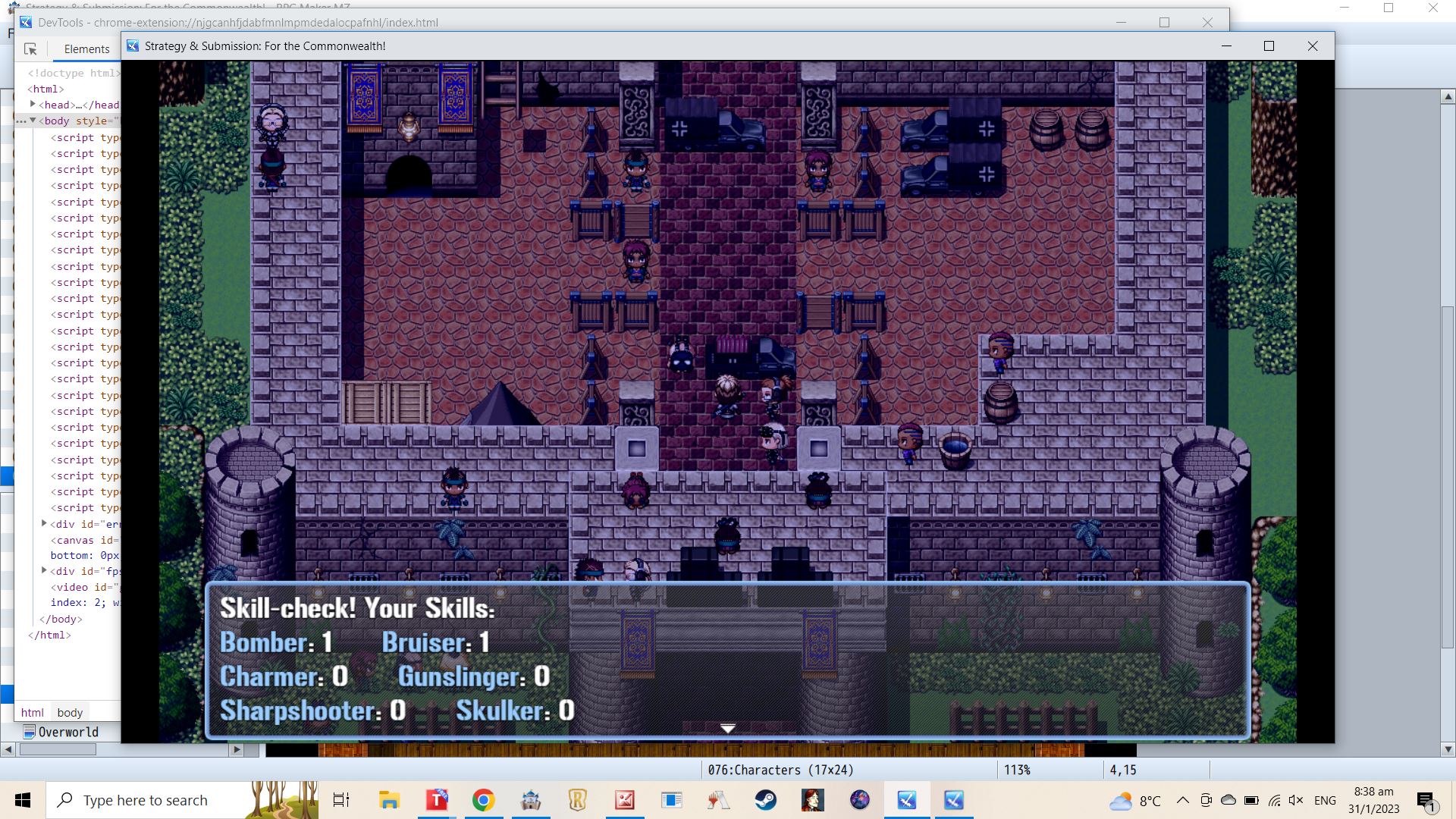 A Bruiser-Sharpshooter Commander is going to have a different experience from a Bomber-Charmer. For every mission, your chosen skills and choices will correspond to a unique tickle scene.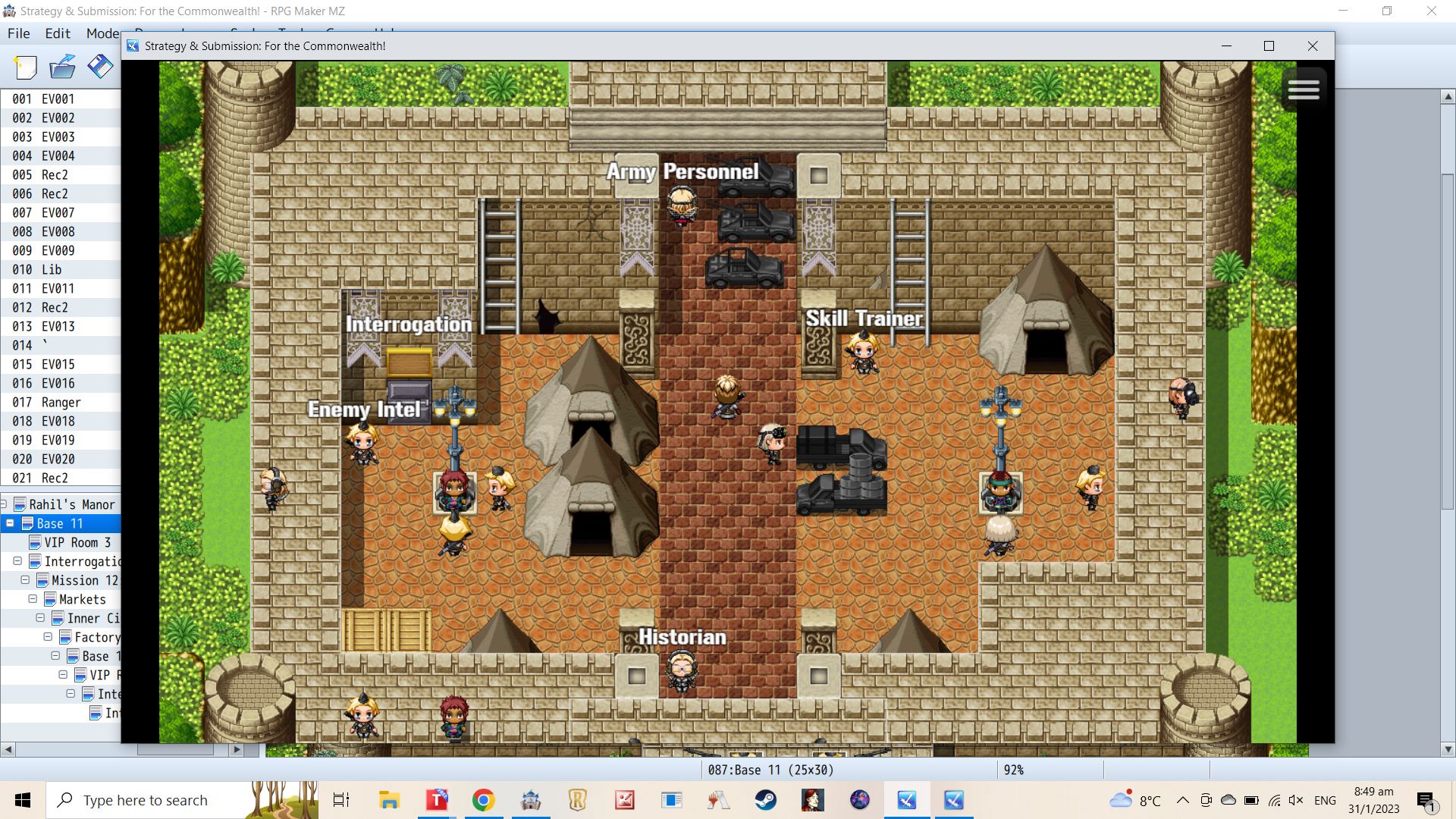 Play the game again and make different choices to see different outcomes! If you want to see every variation, you'll need to play every mission at least 3 times!
5. 40+ Tickle battle encounters during missions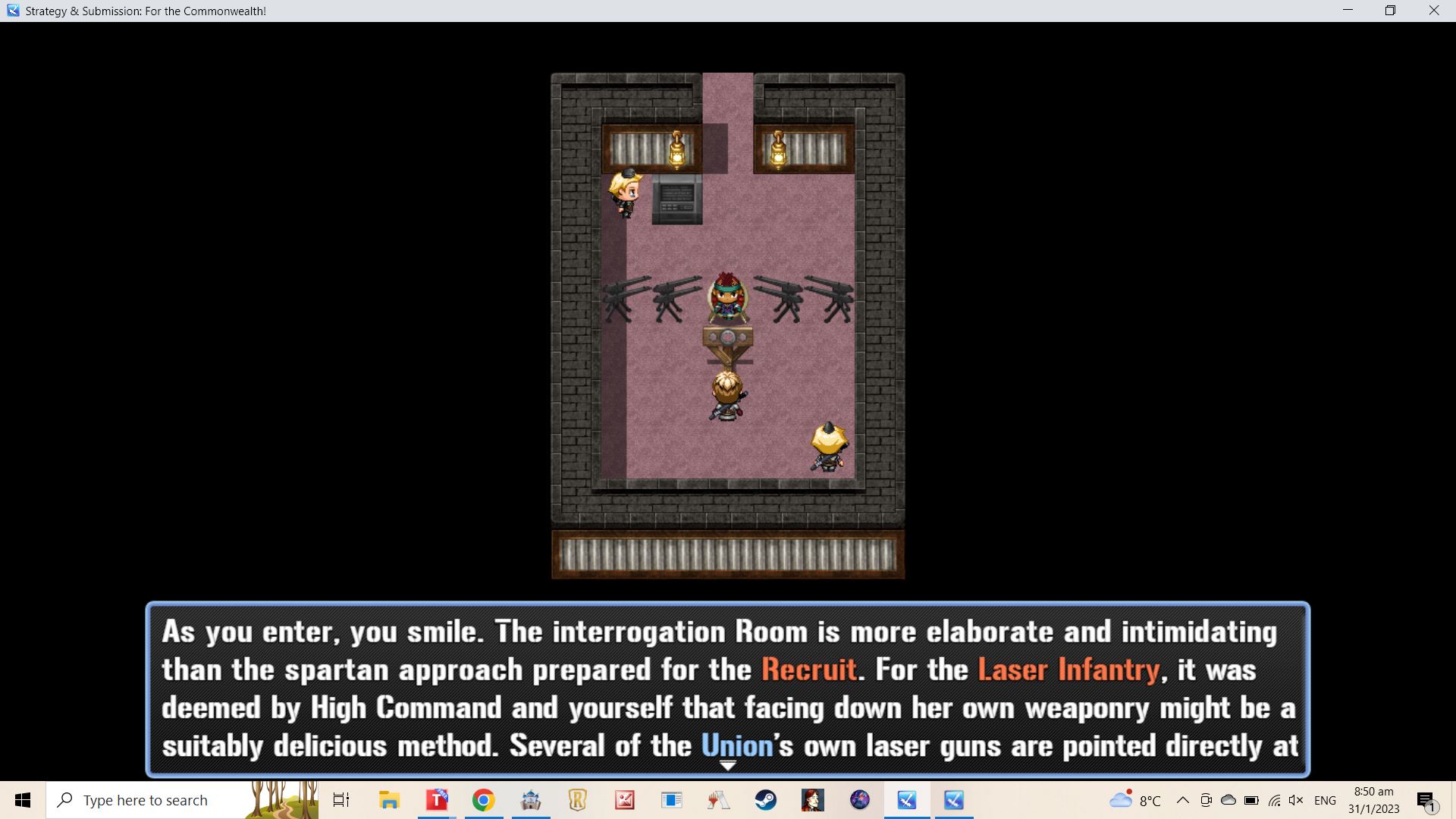 6. 15+ Tickle interrogations
7. Home base that evolves over time and changes after each mission with new encounters and interactions with NPCs including captured enemies.
This game is available directly on itch.io for those who might prefer to pay directly as well as on Patreon, where you can also download the other games in the series at a reduced price. https://www.patreon.com/oneortheother
You can find more information about the previous games here, including several that are available in their entirety for free:
https://www.deviantart.com/oneortheother/gallery/73867025/the-to-tickle-list
Your support would mean a lot to me and help me continuing making passion projects like these games for you guys, so thanks for all your support <3
Purchase
In order to download this game you must purchase it at or above the minimum price of $11.99 USD. You will get access to the following files:
Strategy and Submission -- For the Commonwealth! Mac272.zip
289 MB
Strategy and Submission -- For the Commonwealth! Win 26.zip
256 MB