The Life and Times of Tickle Porn Producers
NOTE: This game contains adult themes that involve bondage, tickling, and sexual themes! It's not for everyone!
Brandon and Cissy are in the good ol' modern world, and they've decided they want to be Tickle Video directors! Why can't they be the nice TickleAbuse or Tickle Intensive, or Last Laugh?
What to expect in this game?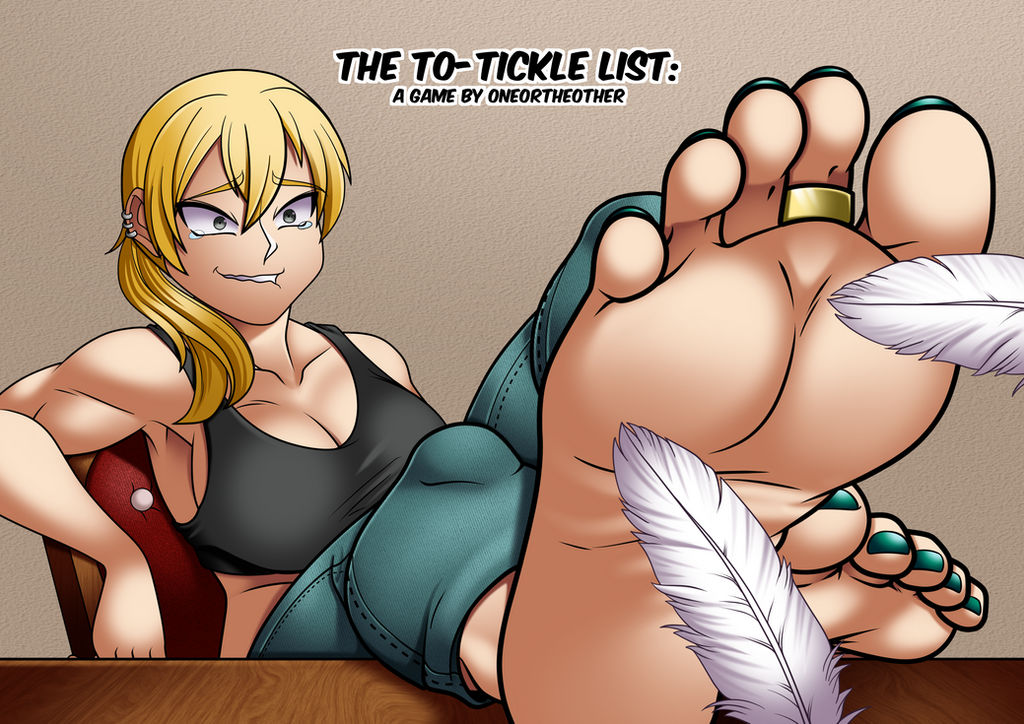 1. 45,000+ words that tell the story of kinky tickle shoots!
2. 14 shoots with some lovely ladies of the city (and tickle 19 lees in total, including Brandon and Cissy, naturally). These models will cover quite the spectrum, such as a Hipster, K-Pop Duo, Cowgirl, Pro Domme, Reporter, Banker, and more! Here's what the Replay Centre looks like at the end of the game. Minor spoilers.
3. These shoots will be full-length tickle scenes with meaningful multiple-choice options. There will also be a pre-tickle interview to get to know the models!
4. This episode also features writing (and several characters belonging to) @sageoftruth, my good friend. Thank you so much for your help as ever!
A word of warning to the /M fans, as just one of the scenes will be /M.
5. A Replay Centre, allowing you to enjoy all the scenes in the game at your leisure.
6. This game is part of my series 'The To-Tickle List', but it's a stand-alone game, so no prior knowledge is needed.
This game is available directly on itch.io for those who might prefer to pay directly as well as on Patreon, where you can also download the other games in the series at a reduced price. https://www.patreon.com/oneortheother
You can find more information about the previous games here, including several that are available in their entirety for free:
https://www.deviantart.com/oneortheother/gallery/73867025/the-to-tickle-list
Your support would mean a lot to me and help me continuing making passion projects like these games for you guys, so thanks for all your support <3
Purchase
In order to download this game you must purchase it at or above the minimum price of $5.99 USD. You will get access to the following files:
The To-Tickle List Episode 11 (The Life and Times of Tickle Porn Producers).zip
303 MB
The To-Tickle List Episode 11 (The Life and Times of Tickle Porn Producers) MAC.zip
304 MB